Cycling competitions at the Ljubuški Outdoor Festival will take you through the beautiful landscapes of the river Trebižat and the hills of Butorovica.
The running routes that connect the natural pearls of the Trebižat River, Kravica and Koćuša waterfalls will provide an unforgettable experience to all running enthusiasts.
Paragliding Ljubuški is becoming recognized all over the world, and the flight from "Ljubuška Kula" is one of the most famous in the wider region.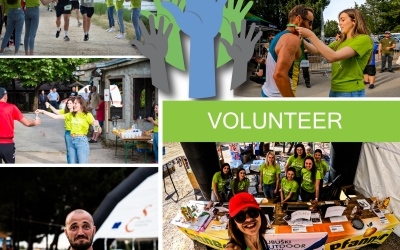 Become a part of the LJOF team. Apply and become a volunteer at the first Ljubuski Outdoor Festival. ONLINE LOGIN BY LINK https://forms.gle/3gqRESpYm4GFuGGm8 In addition to the volunteers needed to organize and support of competition program, we also need support in...
read more